Family Development Program
With the collaboration and partners of Save A Family Plan India (SAFPI), KSSS has launched Family Development Program called Regular Beneficiary program in our operational area.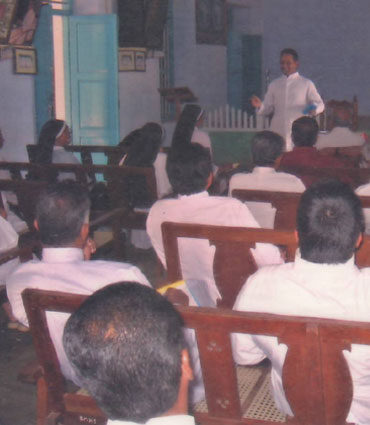 Regular Beneficiary Program
The RB program of SAFP assists the poor families regardless of caste, creed or political affiliation. It is facilitating the implementation of a number of developmental program for participating families and individuals to achieve self-reliance and to increase the productivity of the poor and the marginalized. At present 253 families are supported regularly. Region wise training is imparted to the participating families and also to the sponsors (Parish priest, religious sisters) and leaders of Credit Unions, who conduct regular help monitoring.
Objectives
o To achieve overall development of family and the community through promotion of sustainable livelihood initiatives.

o To enhance positive self-image and hope in life

o To promote the value system of sharing and encouraging the people to realize human values